The best start point for the hike is Glenbrittle Campsite.
The narrow and very stony path will lead you through a beautiful landscape filled with pagan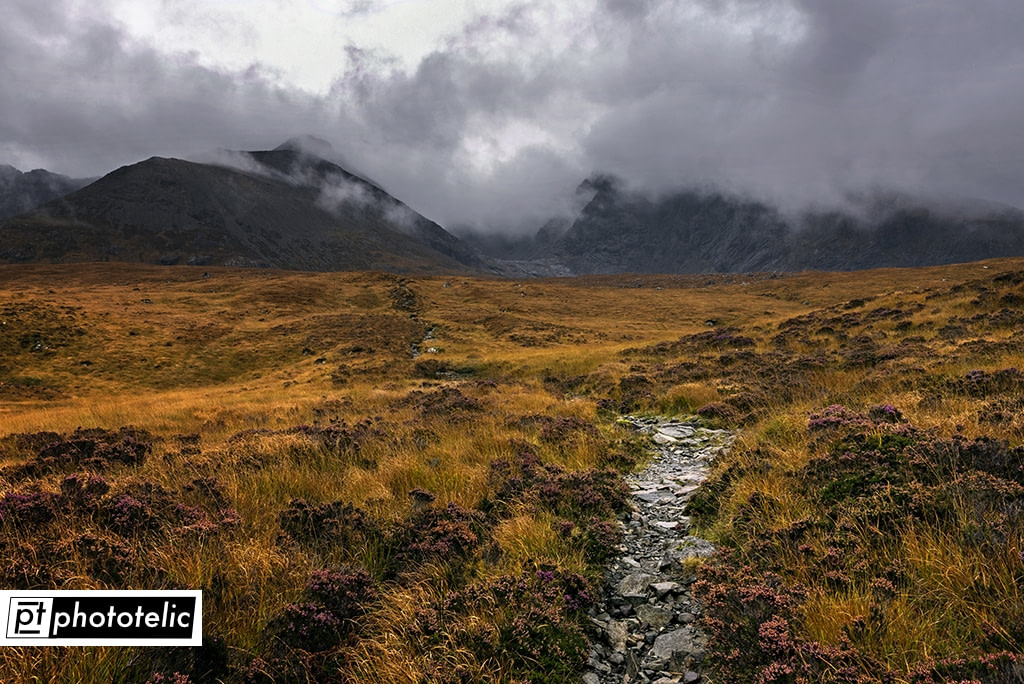 If you turn around from time to time you'll be rewarded with a lovely view on Glenbrittle Bay.
At the end of the path you'll reach a small lake which can also be seen as the start point if you decide to head for Sgùrr Alasdair. Sgùrr Alasdair is the highest Peak of the Cuillins and the highest mountain on Isle Of Skye. The path starts on the left side, right behind the lake and you should definitely bring a climbing helmet for your safety.
On the way back you can turn right, right before Loch an Fhir-bhallaich and get to Eas Mòr Waterfall.