Stereoscope (Stereoscopic Photograph) taken at Vatican Palace & San Pietro Plaza around 1910/1920 in Rome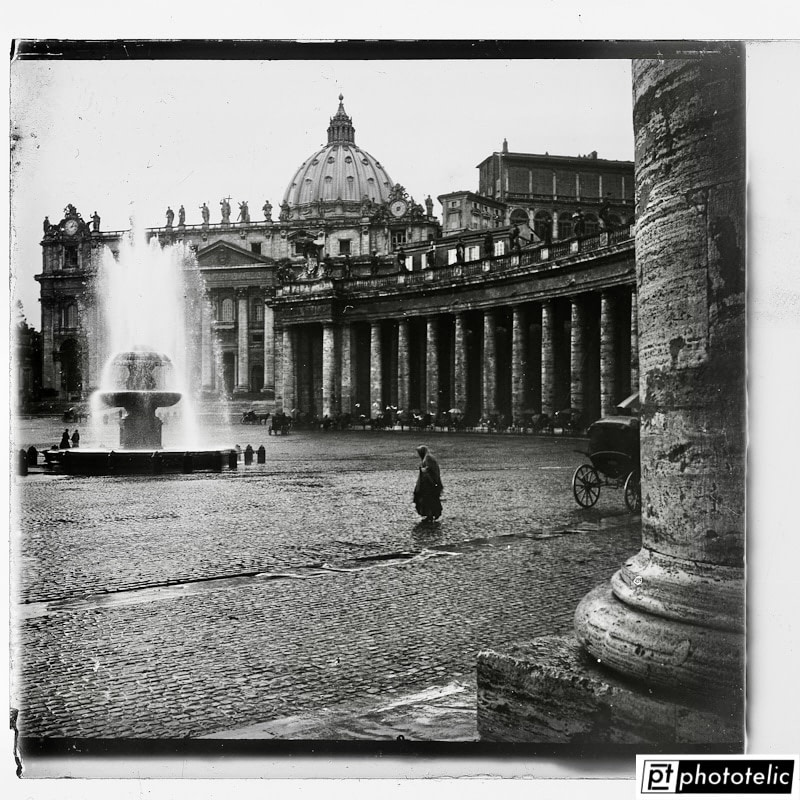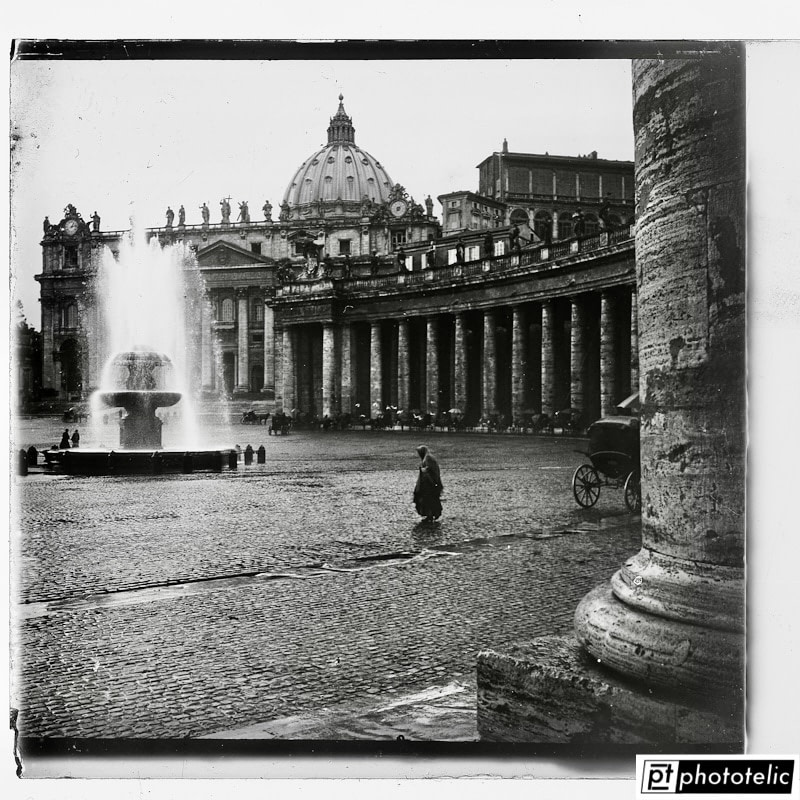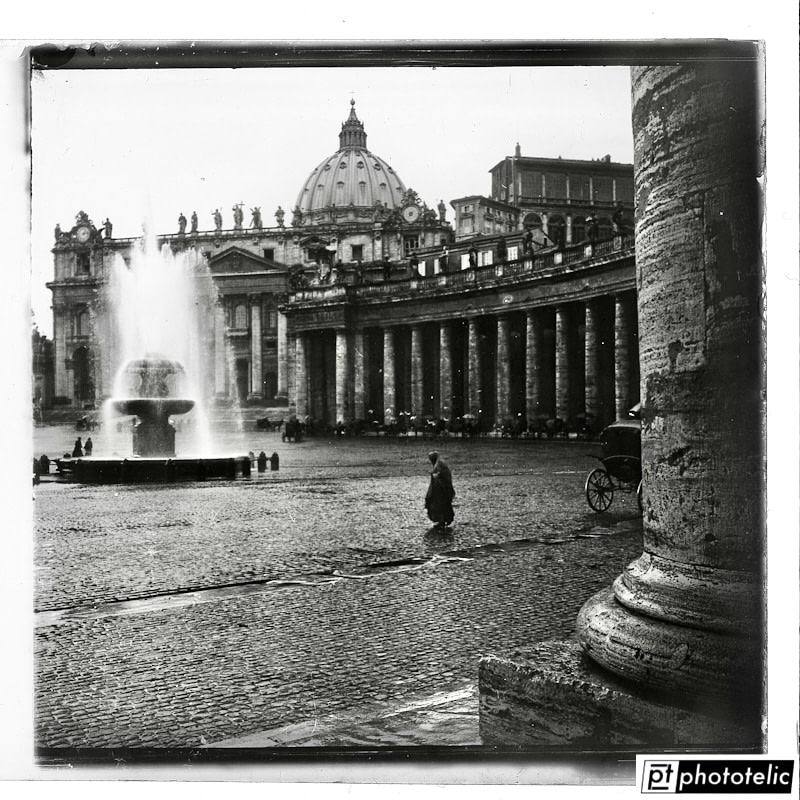 The following stereoscopic photograph was taken during the 1889 or 1990 world fair in Paris (L'Exposition Universelle de Paris). Millions of People came to see the new inventions as talking film, matryoshka dolls, diesel engines etc.
I'll be sharing couple of stereoscopic photographs in the following months, which show the impact, the world's fair had on culture – especially when it comes to architecture. It was a perfect figurehead for Art Nouveau.